Saluki Add on software v1.2



To quickly add some utilities to Saluki I
have put together this package.

Here's the list of software that I have added to package.

Bulldog 1.1
bacon recorder 2.8
Rename Files-saluki 1.9
Calculate_MD5sum 1.4
Puppy Backup 1.8
Compression 1.3 ---> upgraded to v1.4
rightclick_split_file-1.8.pet --> by RSH


The following is a method of MD5sum calculation as well as
checking that was brought to my attention by forum member
seaside. It has been internationalized with locals.

Instructions for MD5sum calculation : Right click on a file




Instructions for checking MD5sum of downloaded file:
Download sites often have the MD5sum listed. Just highlite this
sum or copy it to the clipboard.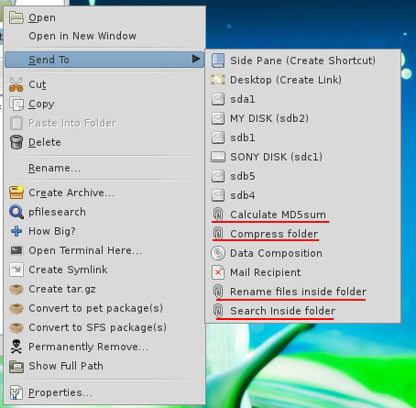 Example with Calculate MD5sum
A message will say either 'Success' or 'Failure'. Failure means you
will have to download the file again.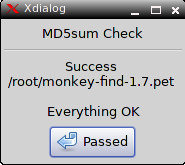 ___________________________________________