Dios_y_Janjo

Joined: 02 Mar 2016
Posts: 2
Location: Toa Baja, Puerto Rico

Posted: Wed 09 Mar 2016, 16:41

Post subject: How to use Surf web browser and how to only use Openbox?
Subject description: Building a very lightweight Puppy Linux environment
---
Hello dogs !!!!!!!


I'm looking for a way to convert the

Surf browser

into a pup
this browser runs only on the terminal window and its super lightweight
** It does have an outdated version of chrome but to me it works flawlessly

And the other thing I need help on is if I can only log in using

Openbox


instead of JWM

Surf web browser's web page is: http://surf.suckless.org/
The download link is on: http://dl.suckless.org/surf/surf-0.7.tar.gz

Thank you and God bless you all !!!!!


Surf can be tabbed or tab less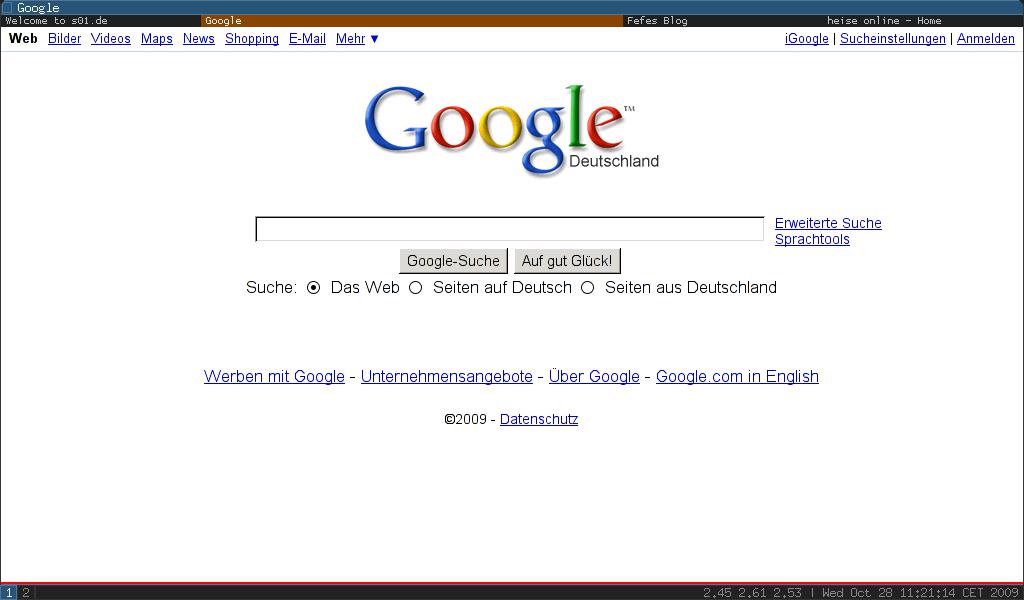 Pelo

Joined: 10 Sep 2011
Posts: 12591
Location: Mer méditerrannée (1 kms°)

Posted: Sun 13 Mar 2016, 05:10

Post subject: better use Slacko 5.3.3 thin or Racy 5.3
---
Some browsers surf only near the beach..
You want surf browser, you are not looking for a function, but testing some cutting edge stuff.. (geek ?)
"Boxpup uses the openbox window manager with Thunar filemanager (no jwm or rox) with a choice of either tint or lxpanel. "
That's for you
"but with Opera 10 beta replacing Seamucky as browser."
remove builtin opera will be easy..

_________________
Passenger Pelo ! don't ask him to repair the aircraft. Don't use him as a demining dog .... pleeease.